Angela Cox, Sales Professional
An industry professional for nearly three decades, Angela joined Atlas Floors Carpet One in early 2013. Originally from Chicago, Angela currently specializes in insurance claims and inspections. She enjoys helping people who are going through challenging times, while becoming well-versed in all of the latest flooring products. When she's not working, Angela enjoys walking her dog, bowling, playing board games, fishing, and debating.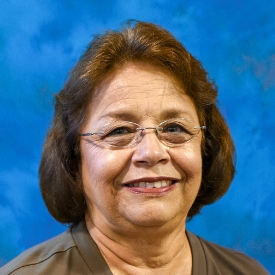 Belen Salinas, Bookkeeper
A member of the Atlas Floors Carpet One family since 2000, Belen has always enjoyed working with numbers. Since her younger years spent working in her family's grocery store, Belen has enjoyed careers in customer service and retail. Belen believes accepting her current position at Atlas Floors was one of the best decisions she's ever made. When not taking care of the company books, you'll find Belen spending time with her grandchildren, watching movies, and enjoying a good workout.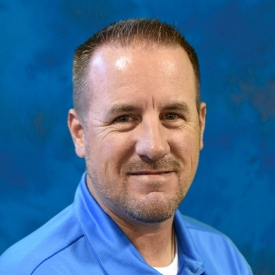 Brett Tarbox, Operations Manager
A flooring industry professional since 2002, Brett has certainly come a long way since starting his career as a manufacturer's sales rep. These days, Brett is tasked with overseeing installation crews and projects for all of Atlas Carpet One. A graduate of the University of North Texas, Brett has earned many professional certificates over the years. This father of two enjoys spending time with his family, camping, attending his children's sporting events, and attending the occasional NASCAR race.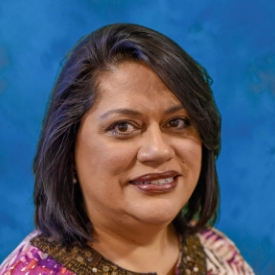 Cristina Besore, VP of Operations
A native of Mexico City, Cristina has over 38 years of accounting experience. She joined the Atlas Carpet One family in 2001, after successful stints in various sectors. A natural for numbers, Cristina, who attended Universidad Autonoma de Mexico, currently oversees all aspects of Atlas Carpet One's accounting department. A movie buff, Cristina also enjoys spending time with her family – including her granddaughter and dog.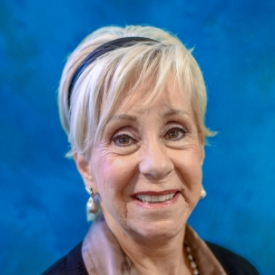 Debbie Patterson, Sales Professional
A lifelong marketing and sales professional, Debbie's BA degree is actually in secondary education! This former "military brat" says she enjoys meeting new people, and letting her creativity shine through by assisting customers in creating their perfect space. A longtime tennis aficionado and dog lover, Debbie enjoys making jewelry, collaging, and traveling to unusual destinations.
Diana de Leon, Office Assistant
Following in the footsteps of a close friend who also worked in the flooring industry, Diana began her career as a flooring office assistant. A Texas native, Diana joined the Atlas Floors family in 2017. She currently assists in various capacities, including job submittals, data entry, payroll certification, and more. In her spare time, Diana enjoys family and domestic pursuits, as well as movies and bingo.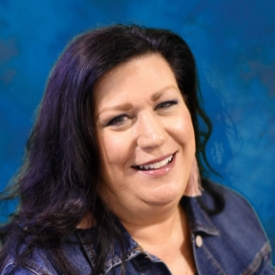 Janet Kelly, Sales Professional
Janet, originally from Minnesota, owned a painting and window treatment business before coming to Atlas Floors in 2014. A graduate of University of Omaha, she takes great joy in helping clients discover products to fit their style and budget, while having fun. A lover of the great outdoors, Janet enjoys taking day trips, shopping, and spending time with her bulldogs, Ruby and Bruno.
Jessica Keller, Installation Expeditor
The daughter of a construction worker, Jessica has long been interested in the home décor industry. After studying art and photography and working part time in a flooring business, Jessica ultimately found a rewarding career as Atlas Carpet One's installation expediter. She enjoys all aspects of her job: creating work orders, scheduling repairs, and acting as liaison between clients, installers, and sales staffers. Her passion for the arts continues off the clock, and she enjoys painting and taking photos.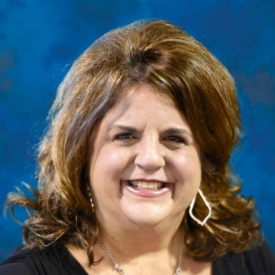 Jessica McCarthy, Company President
As co-owner of the company her parents founded in 1948, Jessica has been working in the industry all of her adult life. Jessica, who holds her degree in Business Administration from UTSA, says her favorite part of her job is helping each customer and getting to know them better. In her spare time, Jessica enjoys family time, and being outdoors.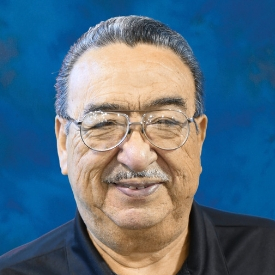 Johnny Moreno, Job Foreman
A veteran flooring professional, Johnny has been in the industry since the late 1960s. A certified installer with decades of experience, he says flooring is his true passion and he vows to do his best to ensure every job is completed with perfection and precision. A competitive pool player in his spare time, Johnny is also actively involved in his favorite church.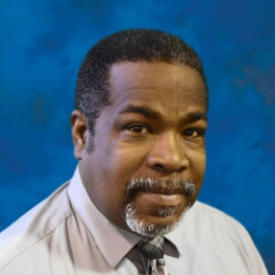 Ken Munir, Sales Professional
A retired Army Special Forces Ranger, Ken has been a member of the Atlas Floors family since 2003 and has over three decades of flooring industry experience. A proud father and grandfather, Ken is a deeply spiritual person.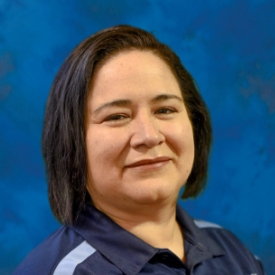 Martie Martinez, Purchasing & Warehouse Manager
A 25 year veteran of the flooring industry, Martie began working for a local flooring company when she was still in high school. After serving in various capacities with her first employer, she joined Atlas Carpet One in 2003. When she's not in the office, Martie enjoys spending time with her cat, Stella, taking walks on the Leon Creek Greenway, reading, and Netflix.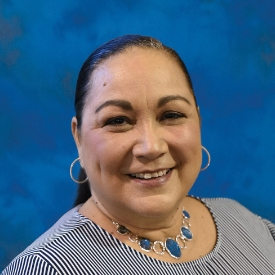 Michele Jimenez, Installation Scheduler
With 18 years of industry experience under her belt, Michele joined Atlas Carpet One in 2012. She truly enjoys her role of helping people to transform their homes, and enjoys interacting with clients. A mom of five, Michele has two grandsons. She enjoys time with family, as well as participating in San Antonio's many cultural activities.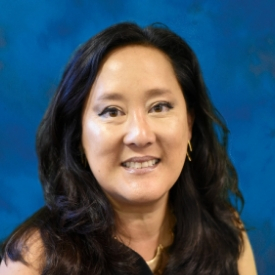 Sandy Cheatham, Sales Professional
Sandy has been working in sales and design since 1993. A graduate of University of Texas/Austin, Sandy says her ultimate goal is to help her clients beautify their homes by assisting them in the design process. A diehard foodie, Sandy enjoys spending time in the kitchen, and going on adventures with her husband and son.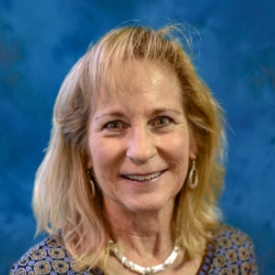 Sherry Young, Sales Professional
Sherry has been a member of the Atlas Floors family since 2004. Sherry enjoys relating to her clients and helping them to make the best choices possible for their home by being attentive and courteous to their needs. When she's not working Sherry enjoys outdoor activities, especially fishing, hiking, and kayaking.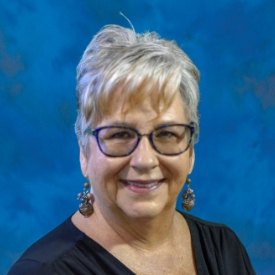 Suzanne Bowers, Showroom Manager
A graduate of Texas State University, Suzanne previously worked in restoration before coming to Atlas Floors. She enjoys all aspects of her current position, which includes supporting the retail team, auditing insurance files, and implementing standard procedures. Suzanne enjoys staying abreast of the latest flooring trends. In her spare time, she enjoys family, volunteering, and all types of arts and crafts projects.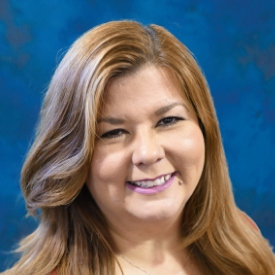 Valerie Lopez, Showroom Assistant
A native of San Antonio, Valerie joined Atlas Floors in early 2017. She previously enjoyed a career in the mortgage industry. Valerie says she tries to make all of her clients feel like family, and especially enjoys helping them choose flooring they'll enjoy for years to come. When not working, Valerie enjoys doing crafts and DIY projects with her daughter, watching her son's basketball games, hanging by her pool, and following her favorite team: the Dallas Cowboys.