Mannington Adura Luxury Vinyl
Looking for sturdy, luxury vinyl flooring that looks absolutely fantastic? With its authentic style and fine details, combined with carefully crafted solutions for your busy home or workplace, Mannington Adura is the perfect answer. With, literally, hundreds of colors, patterns, and textures available, Adura luxury vinyl flooring is made to compliment every décor scheme and lifestyle.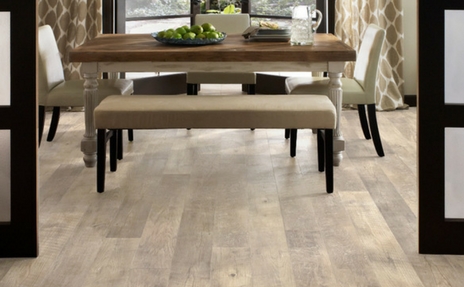 Exploring Adura Max
Adura Max luxury vinyl flooring arrives fully equipped with all the tools necessary to ward off stains and scratches. Armed with both a patented ScratchResist coating and a fully waterproof HydroLoc core- not to mention additional warranty coverage - this is a floor you'll never fret over.
Are you in a hurry to enjoy your new Adura Max floor? You'll be pleased to hear that these luxury vinyl planks are made to click directly in place.
At Atlas Floors Carpet One Floor & Home, we're proud to carry a full line of Adura Max products. Stop by our San Antonio showrooms today and discover what Mannington Adura Max can do for YOUR home or business.