Your Local Daltile Dealers
At Atlas Floors Carpet One Floor & Home in San Antonio, TX we supply a large selection of designer flooring, including tile. Tile is versatile and can be installed on not just your floors, but also on your walls, in showers, and even outside. So, if you're looking for unique tile flooring, wall tile, a backsplash and more, we offer high quality, beautiful Daltile products that are sure to suit your style needs and the needs of your home.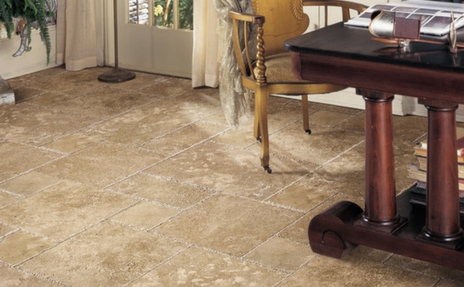 Best Tiles for Your Kitchens and Bathrooms
Daltile is the leading manufacturer of tile products and has been a trusted brand with retailers for 70 years. Daltile designs are unique and beautiful, and their wide selection ensures you will find a product you love. Daltile is also committed to eco-friendly and green efforts with almost 100% of their products made from recycled materials. Almost all products are manufactured in the United States. Above all, the Daltile name is an assurance that you'll be getting great and long-lasting finish for your home.
Daltile product collection includes: Porcelain tile, quarry tile, ceramic floor and wall tile, wall & counter tile, mosaic tile, glass & metal tile and decorative accents, recycled floor tile, natural stone tile & slabs, quartz tile & slabs, and manufactured stone.
To learn more about all the Daltile products at our showrooms, be sure to visit one of our two locations or give us a call.